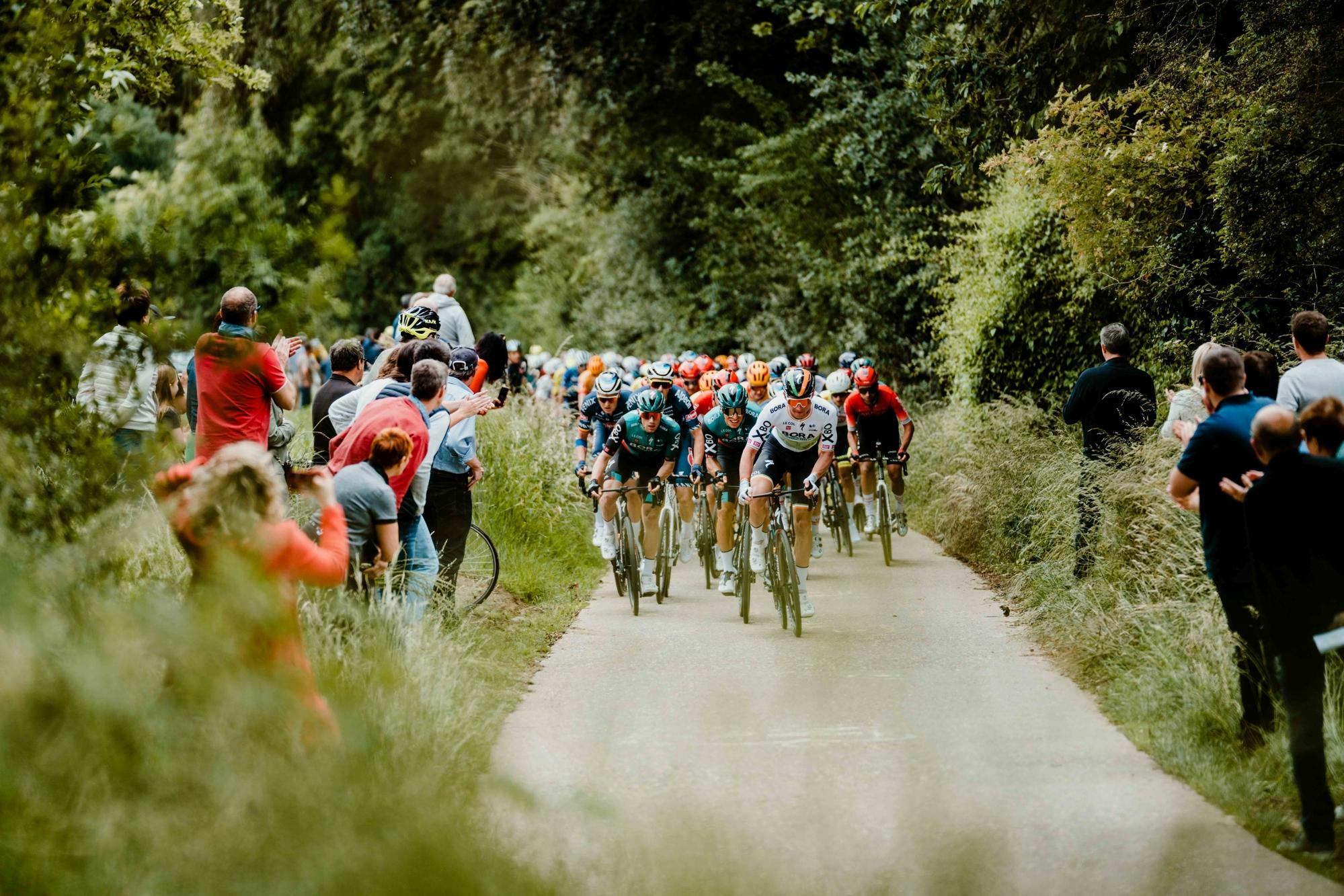 Let yourself be immersed in the Ronde van Limburg as a VIP guest
Let yourself be immersed in the Ronde van Limburg as a VIP guest
On Monday 29 May, the starting shot for the 75th edition of the Ronde van Limburg will sound in Hasselt. The peloton will once again travel through the beautiful green setting of Haspengouw and finally fight for victory in Tongeren. You can experience the cycling spectacle in Limburg from the front row thanks to one of our VIP packages.
Hasselt is hosting the start of the Ronde van Limburg for the third year running. If you choose the VIP breakfast, you can enjoy a delicious breakfast buffet in the capital of taste. The package gives you access to the team zone and to the VIP zone at the starting podium, which means you will be in the front row for the start of the race.
Would you rather immerse yourself completely in the spirit of competition and the atmosphere around the race? Then VIPcafé Ambiorix is something for you. This VIP package offers you a variety of food trucks and an exclusive view of the finish and the winners' podium in Tongeren. With three live passages and the live broadcast on the big screen, you don't have to miss a single second of the spectacle.
If none of the above packages is what you are looking for, we will be more than happy to come up with a tailor-made package for you and your guests. Contact us at hospitality@flandersclassics.be for more info on the possibilities. You can order tickets for one of the VIP packages here.