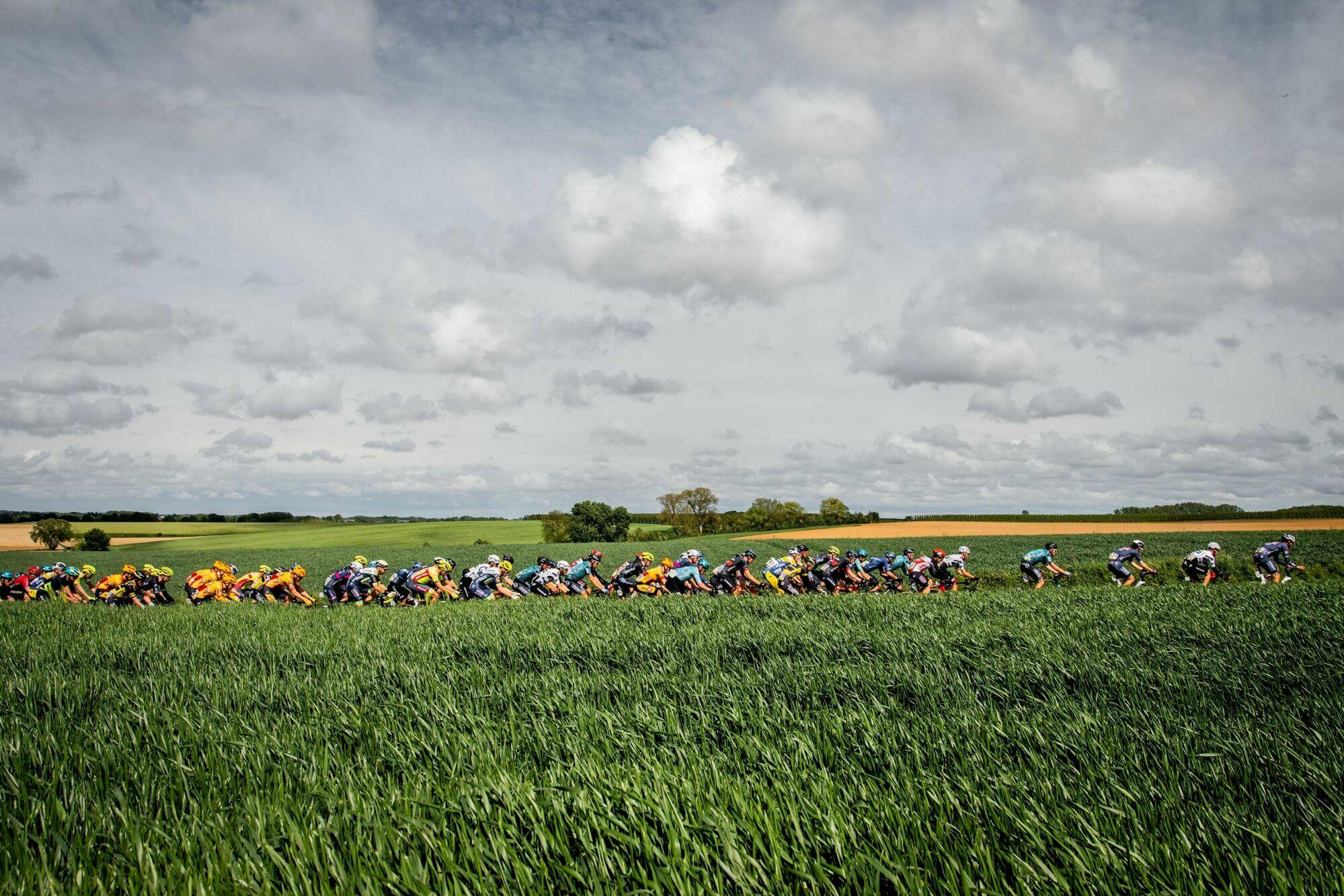 Host cities Hasselt and Tongeren embrace Ronde van Limburg
Host cities Hasselt and Tongeren embrace Ronde van Limburg
From 2021 onwards, the Ronde van Limburg sails under the flag of Flanders Classics. The non-profit organisation 'Limburg demareert' and the organiser of the Tour of Flanders will therefore be joining forces for the first time on Whit Monday 24 May. In doing so, for the next 3 years, they can count on the support of the provincial capital Hasselt, which will provide the backdrop for the start. As in previous years, the finish will be on the Eeuwfeestwal in Tongeren.
Now that Flanders Classics, together with the non-profit organisation 'Limburg Demareert, is putting its weight behind the Ronde van Limburg, the organiser of Flanders' Finest, among other events, has finally filled in that one blind spot on the list: "A professional race in Limburg was still missing from our calendar," says Flanders Classics CEO Tomas Van Den Spiegel. "We are very much looking forward to Whit Monday and are happy that the city of Hasselt will be supporting this classic. As with many of our other races, in the Ronde van Limburg, we are now partnering with the provincial capital as the starting place and for us that is an important commitment that contributes to the image of the race."

A partnership for 3 years is what the city of Hasselt is signing up to. "The Ronde van Limburg has a rich tradition," says Mayor of Hasselt, Steven Vandeput. "As city council, we want to underline that tradition. Together with Flanders Classics, we hope to put this classic and our city back on the map as a sport and experience city."

"With the coming of the Ronde van Limburg to Hasselt, we are strengthening our position as a true city of sport," says Alderman for Sport Habib El Ouakili proudly. "It is a fantastic boost for cycling in our city. Together we can grow this Ronde van Limburg into a true classic."
Tour villages at the heart of Haspengouw
After the start in Hasselt, the peloton heads a little south and the riders plunge into the undulating Haspengouw region. Not only is there a challenging route through the heart of the fruit region, but Limburg showcases its green and tourist attractions in two Tour villages. "In Borgloon, the peloton will undoubtedly experience a tough stretch of the course and this in a setting known as the Pearl of Haspengouw," says Alderman for Leisure Kim Mommen.

The peloton then makes its way towards Bilzen, with two passages through the land commandery Alden Biesen. "We are particularly pleased to be able to welcome the Ronde van Limburg," says Alderman for Sport Peter Thijs. "Bilzen has a rich history as a fervent cycling city, thanks to the many exciting races and local cycling heroes. We are now making the effort to revive that unforgettable sporting legacy. This includes investing in cycling facilities, supporting youth races and attracting top cycling events such as the Ronde van Limburg. Because, in Bilzen, cycling means coming home, from start to finish."

After that, we have a finale with 3 local laps in Tongeren. As in previous editions, the finish line can be found on the slightly inclined Eeuwfeestwal in the country's first city, where enthusiasm is already high: "We are particularly pleased that, after a one-year break, we will once again be able to act as the city in which the Ronde van Limburg finishes," says Mayor Patrick Dewael. "Under the wing of Flanders Classics, this fantastic event will gain even more importance. Tongeren means cycling and we are going to underline that once again with the Ronde van Limburg 2021!"