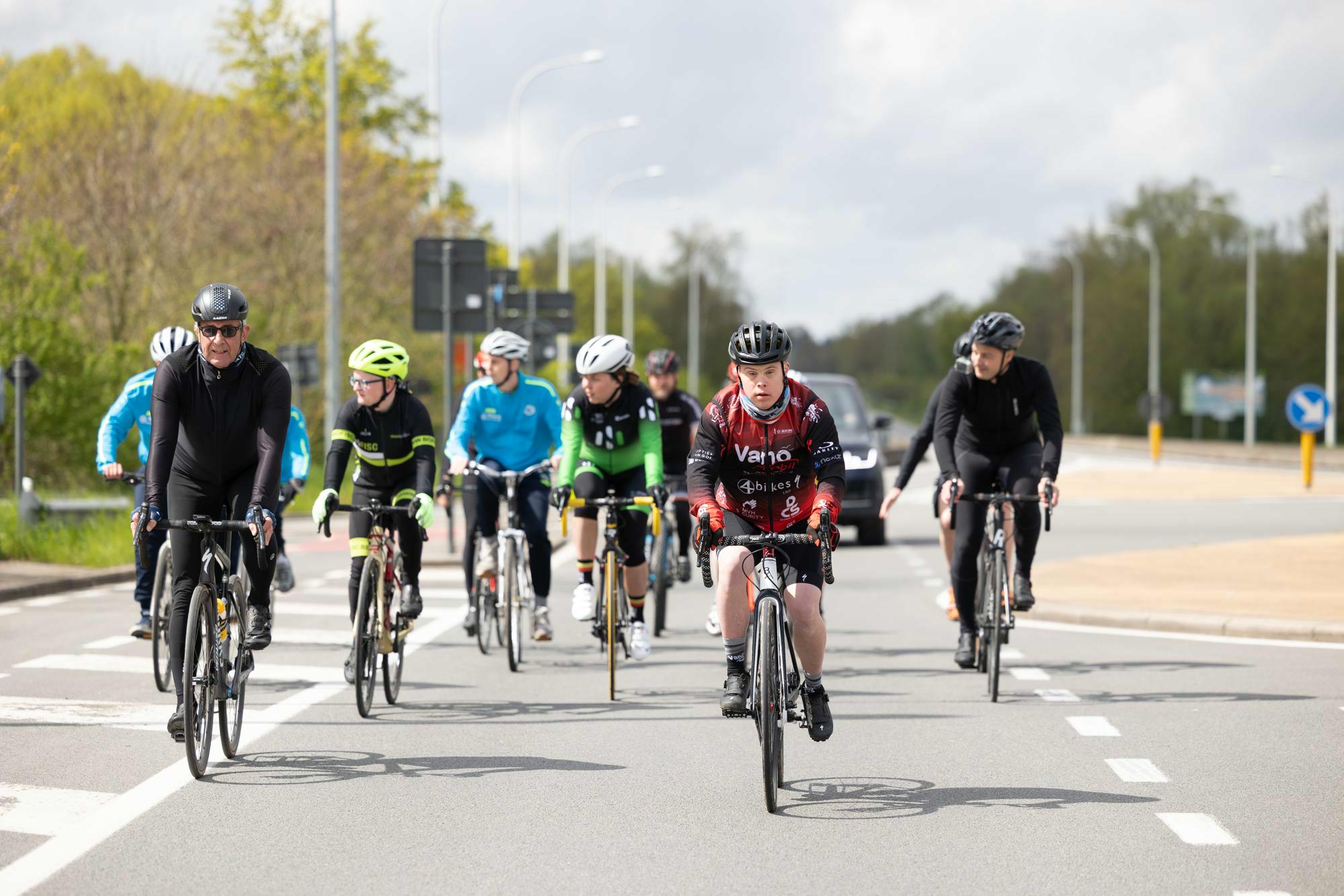 Ronde van Limburg and Druivencross Overijse get their own specials competition
Ronde van Limburg and Druivencross Overijse get their own specials competition
A world first: cyclists with a mental disability can participate in seven well-known Belgian cycling races from next month until the end of this year. Under the name 'Nieuwsblad Cycling Series', Special Olympics, Flanders Classics, Golazo and Het Nieuwsblad are joining forces to integrate competitions for people with a mental disability into existing cycling races. In this way, the organisations aim to make cycling more inclusive and accessible to all.
The Druivencross in Overijse or Ronde van Limburg, these are competitions in different disciplines that each year get roaring names at the start. But until recently, flandriens with mental disabilities were designated to take part in separate and often unknown races. Special Olympics, Flanders Classics, Golazo and Het Nieuwsblad are now changing this. By opening up several Belgian cycling races in different disciplines to cyclists with a mental disability, they want to give this group more opportunities to prove themselves. Moreover, in this way they want to increase the visibility of people with a mental disability in our society.
"The more people we can let enjoy the fantastic sport of cycling, the better", says Tomas Van den Spiegel, CEO of Flanders Classics. "Inclusiveness is an important pillar for us at all levels, so we enthusiastically and with great pleasure join the Nieuwsblad Cycling Series. Ronde van Limburg is one of our next events on the calendar. There, we will integrate a race for Special Olympics athletes into our programme for the first time. In winter, we will do the same during the Druivencross in Overijse. We are proud to join hands with Special Olympics and help build this unique Cycling Series."
World first
Flandriens with a mental disability who participate in the well-known cycling races do so in their own competition with rankings. That competition will be called the 'Nieuwsblad Cycling Series'. The organisation of such a cycling season for specials is a first in Belgium and even unseen at world level. "The race belongs to all of us. Also of people with mental disabilities", said Liesbeth Van Impe, editor-in-chief of Het Nieuwsblad. "As main sponsor of the Series, we believe in the power of sport to bring people together and bring about social change. By putting our shoulders to the wheel in these competitions, we involve and accept everyone in our society."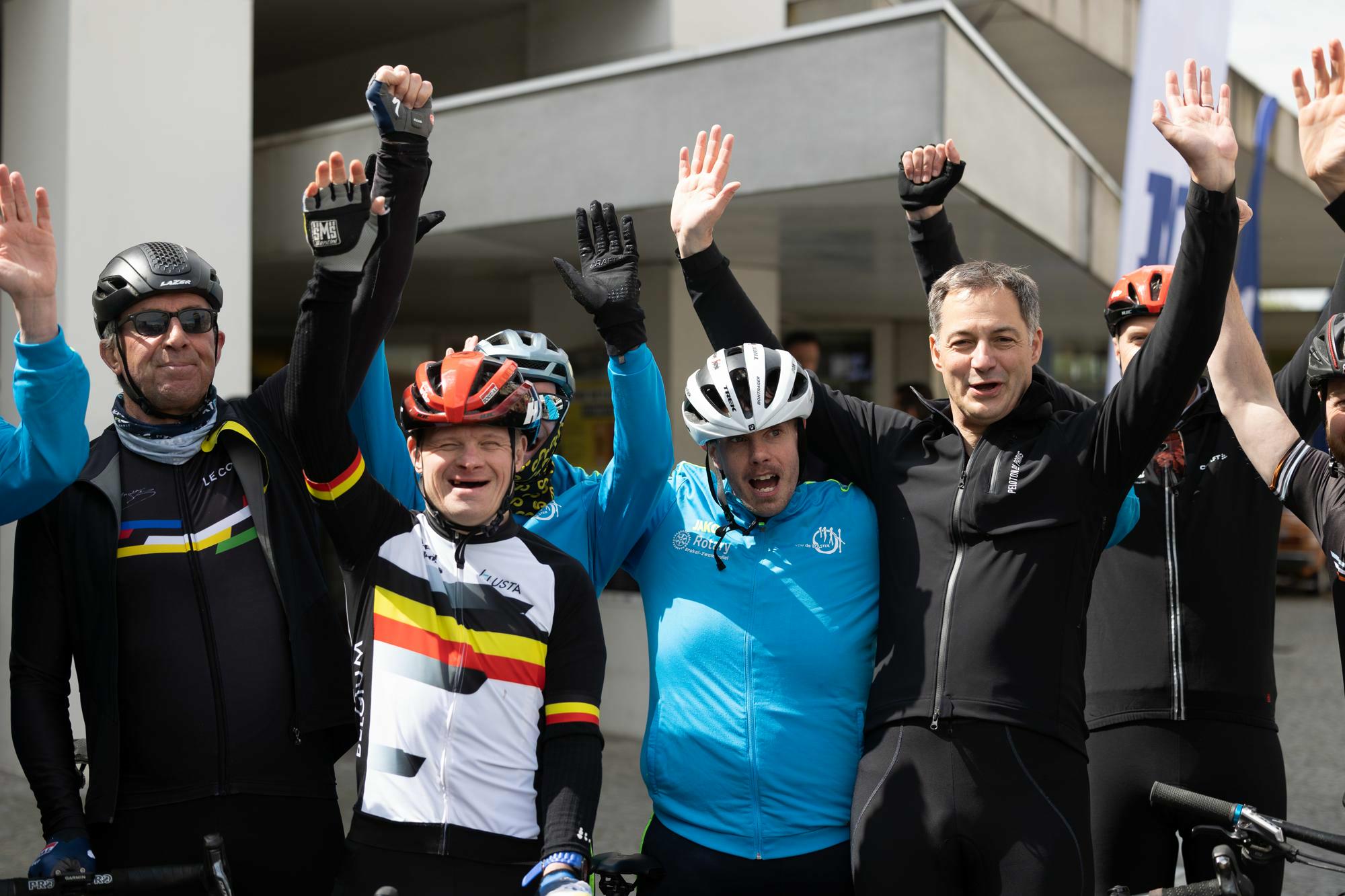 In a first phase, the Nieuwsblad Cycling Series will continue at seven events. The competition kicks off on 29 May with Ronde van Limburg. Next up are the Baloise Belgium Tour (18 June), Tour Of Leuven (15 August), the Benelux Tour (26 August), the Lotto Zesdaagse Vlaanderen-Gent (17 November) and the Druivencross Overijse (TBC). The cycling season ends on 22 December with the Exact Cross Mol. This gives cycling enthusiasts with a mental disability the chance to show off their good legs on the road, in the field and on the track.
Harry Demey, board member Special Olympics Belgium: "As diverse as the cycling public is, so diverse are the cyclists. At Special Olympics, we are convinced that sport transcends differences between people. That is why we like to support all sports initiatives that promote inclusion. By letting cyclists with intellectual disabilities participate in these famous races, we show that everyone in our society deserves the chance to use their potential and participate fully. In doing so, we set a demarrage towards a more inclusive society. Everyone flandrien #togetherwewin."
At Centrum Ronde van Vlaanderen in Oudenaarde, Prime Minister Alexander De Croo launched the cycling season for people with a mental disability by taking part in a short bike ride through the town of Oudenaarde. "This is an excellent initiative that shows how sport can contribute to inclusion and equal opportunities. We know that some 200 mentally handicapped cyclists take part in Special Olympics races, 150 of whom are always present at the National Special Olympics Games. This gives them even more opportunities to shine throughout the year at events where everyone shares the same love and passion for the sport. This love and passion for a sport transcends differences. By opening cycling races to people with mental disabilities, we are showing our commitment as a society to invest in inclusion and diversity. As Prime Minister, but also as a cycling fan, I can only welcome this. I am also proud that Belgium is a pioneer with this approach.