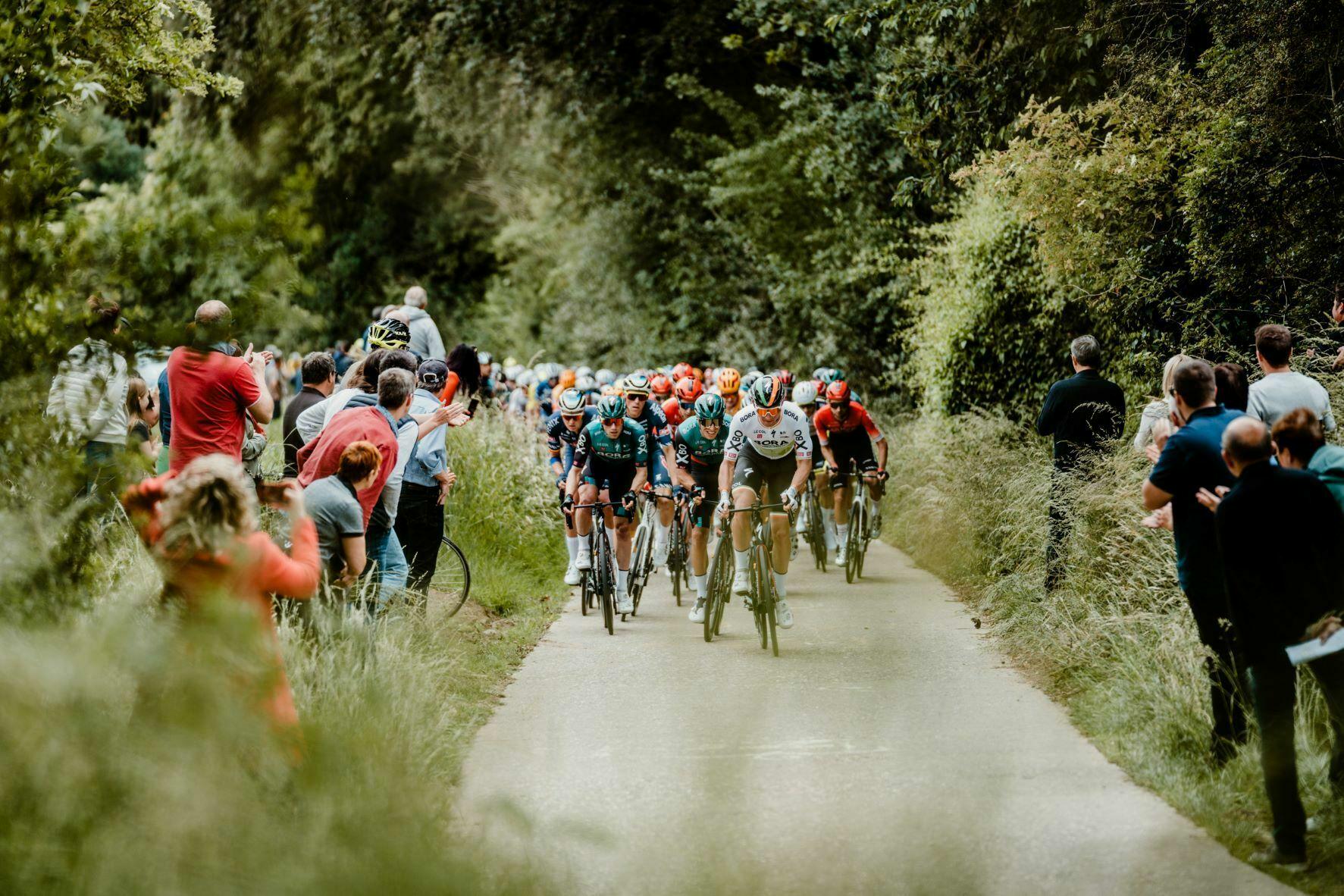 Hasselt and Tongeren prepare for the Ronde van Limburg
Hasselt and Tongeren prepare for the Ronde van Limburg
This year, the Ronde van Limburg is taking place on Whit Monday, 29 May. It promises to be a particularly festive occasion, because the Limburg classic is celebrating its 75th edition. Between Hasselt and Tongeren, we will be looking for a successor to Arnaud De Lie.
On Whit Monday, the race is taking place in Limburg, on a terrain for quick men who can endure a challenging finale. This year, the riders will face a total of 203.9 kilometres, with 9 climbs and 8 cobblestone stretches along the way. The starting shot will sound at 12.15 p.m. in the provincial capital of Hasselt.
After a short section towards Sint-Truiden, the peloton will head to the first climb of the day, the Glinberg. A double passage over the Keiberg and the cobblestones of the Maastrichterallee then awaits the riders. After some 90 kilometres of racing, the riders will pass the finish line at the Eeuwfeestwal in Tongeren for the first time.
The peloton will then complete three laps of 39 kilometres on the local circuit in and around Tongeren. Each time, the local loop includes the Kolmontberg and the Zammelenberg. The last kilometre is slightly uphill. Last year, it was Arnaud De Lie who rode to victory in Tongeren, ahead of Simone Consonni and Danny van Poppel.